"YouTube Thumbnails for Gaming. Learn design tips, size guidelines, and tools for compelling gaming visuals. Boost views with engaging thumbnails. Explore expert advice and templates for standout gaming content."
YouTube Thumbnail for Gaming compelling video is crucial because it serves as the first impression for potential viewers. It acts as a visual hook, enticing users to click and explore the content. A well-designed thumbnail conveys the game's essence, content quality, and the creator's style, increasing the likelihood of attracting an audience. It helps videos stand out in crowded gaming platforms, boosts click-through rates, and ultimately improves discoverability and engagement. In the competitive gaming world, a good thumbnail can be the difference between a video going unnoticed and becoming a viral hit
YouTube Thumbnails for Gaming, what are the elements of success:
1. Using "Fortnight World Cup" in the YouTube Thumbnail for Gaming invokes the user's interest, and the smiling face and arms outstretched add to the intrigue. It's a good example of a thumbnail that stands out.
This thumbnail could be improved by adding text to the Thumbnail, such as:

[[🏆 Watch NOW and Level Up Your Game!"]]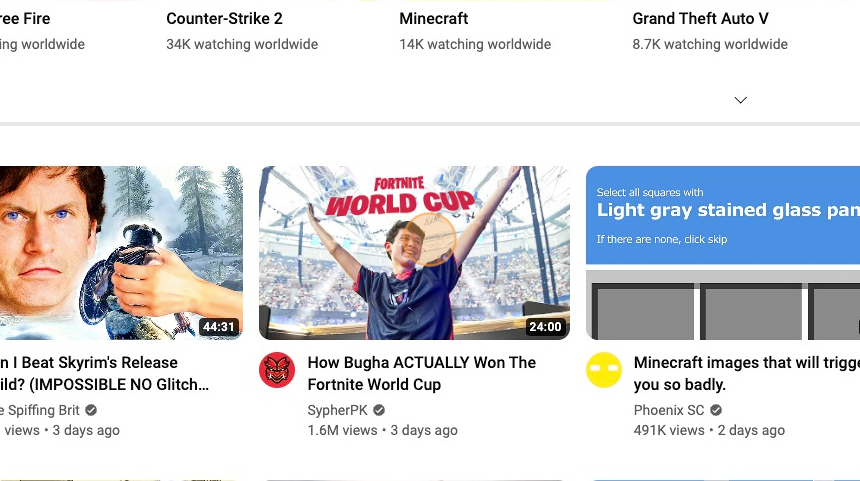 2. Another great YouTube video thumbnail that stands out from the sea of thumbnails in this category. Ludwig got just over 1 million views in 4 days and clearly knows his s*%t!

Depending on the platform and where the video is being displayed on mobile and in what layout having more informational text in the thumbnail and not just in the title can still see big CTR improvements.

This text just under the $100,000 text is a good example of something that could add value to this already great thumbnail.

[[😎 Ultimate Gaming Competition!]]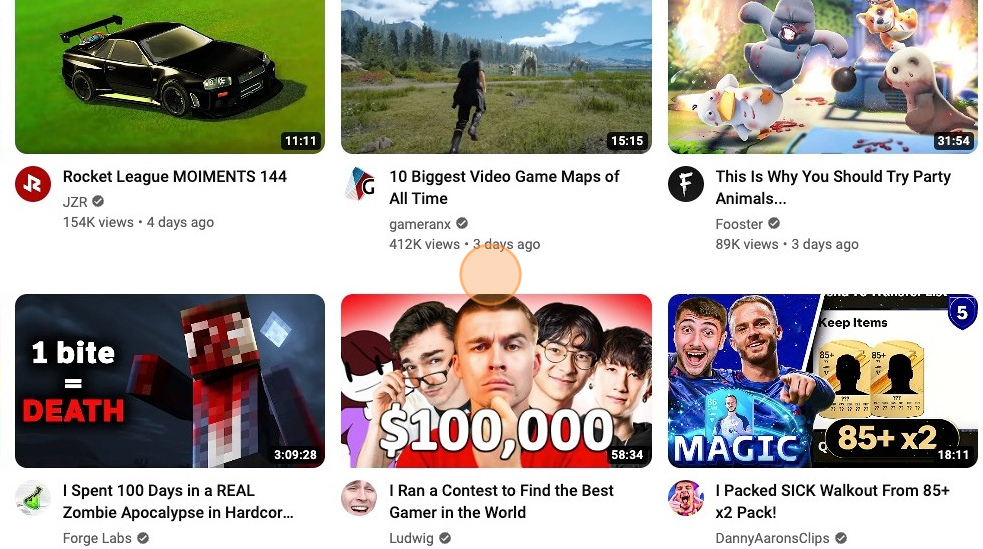 3. This thumbnail is eye-catching in its simplicity and utilises the text in the video. However, the text in the title "Mindcraft Images that will trigger you so badly" creates even more interest.

By adding big, colourful and bold text to the thumbnail, this creator could expect even more views of their video.

Example:

[[🤯 Get Ready to Be Triggered!]]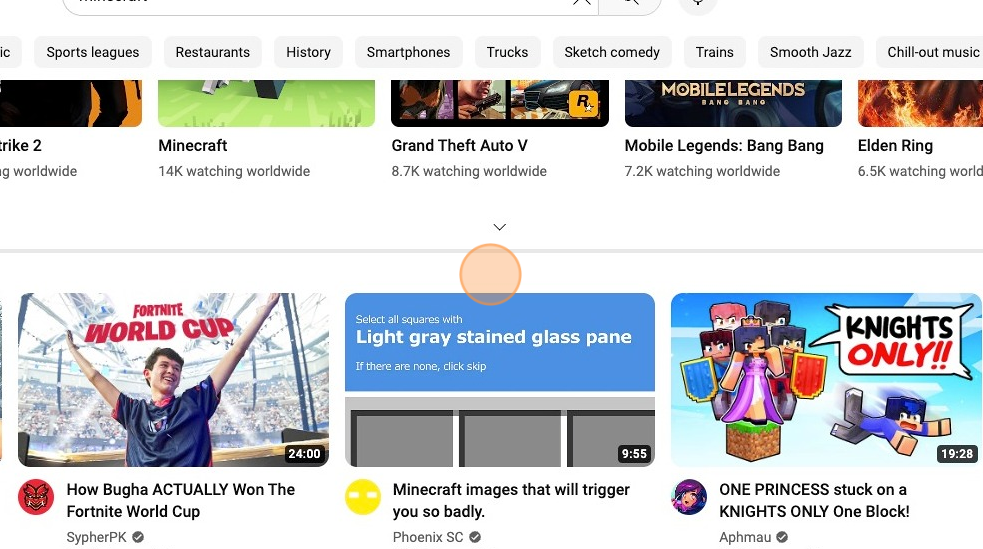 4. This thumbnail is nice and shows good use of emotion to attract potential viewers and along with familiar images from the game it will connect well with the desired user.

For someone who is not a scriber to DannyAaronsClips it could be beneficial to add a stronger call to action in the thumbnail itself.

[[▶️ WATCH RTG #1!]]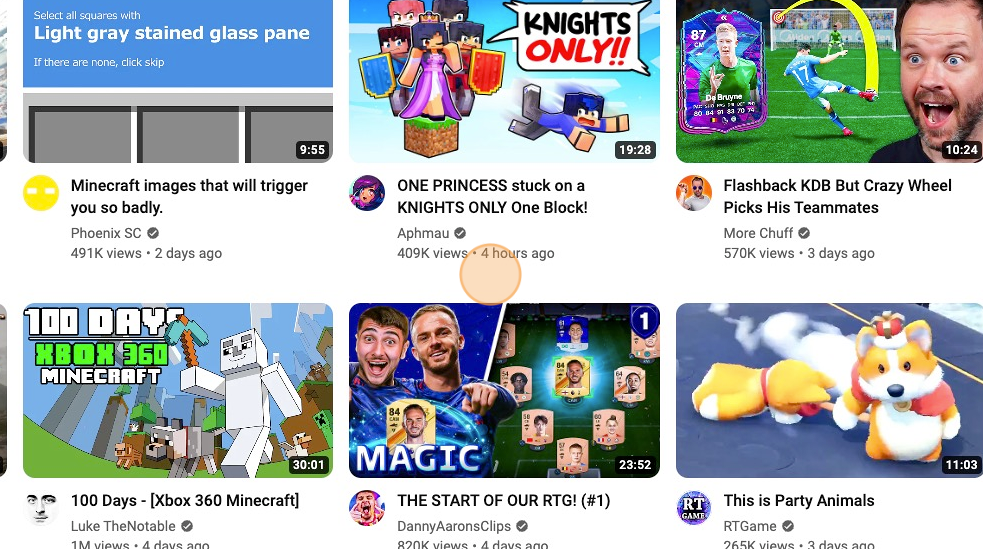 5. This creator, Aphmau is a great example of a creator who goes to great lengths with their content and creates a high-quality clickable thumbnail. With 409k views in just 4 hours, they are hard to fault.
From experience and from a phycology standpoint you should, however, never underestimate adding a clear and simple call to action or CTA. This can greatly affect your Click Through Rate, (CRT) and increase your views. Even if this is a small % increase, this can have a huge overall effect on video views with already high views.

[[▶️ Play Now!]]
[[▶️ Start Watching!]]
[[▶️ Watch Now!]]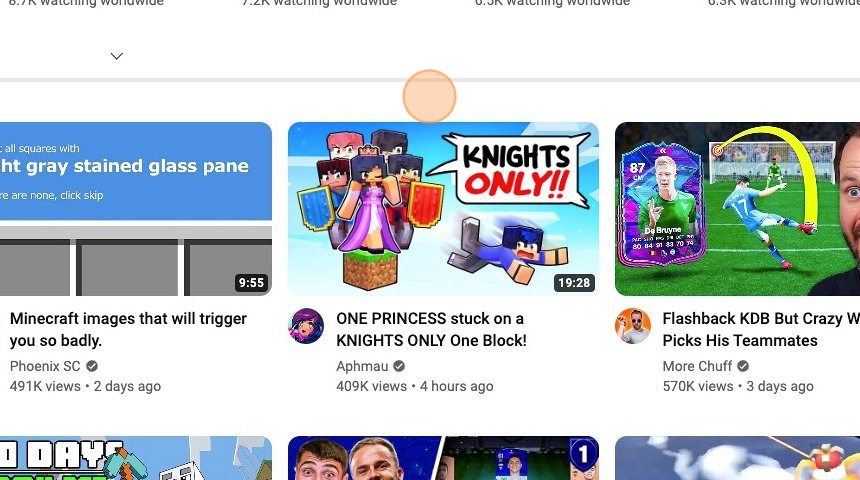 6. The stand out in this thumbnail for me is that the expression on this guy's face is telling a story more than words can do. It's already created intrigue and draws you in to see why he has such an expression on his face.

Added to this is the arrow showing the ball's direction bending into the goal; he has conveyed very well what is in the video without using any text.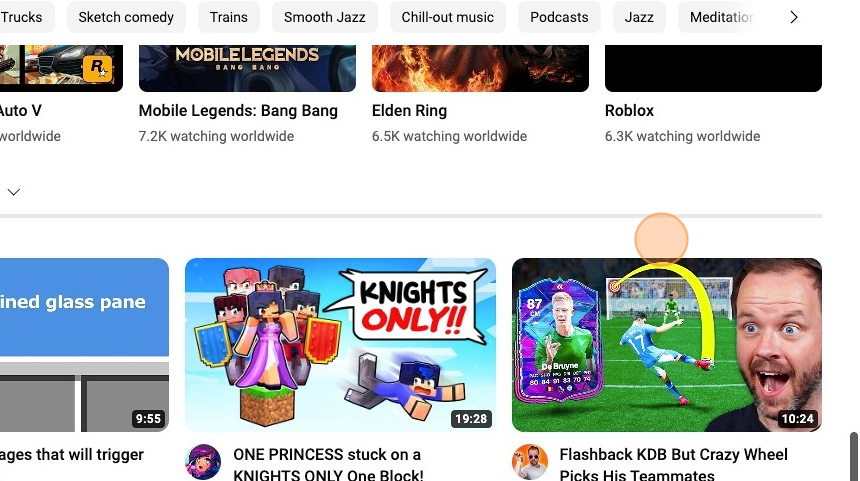 7. I don't profess to know what this content creator's subject matter is, but I have zero desire to want to find out more. The thumbnail and the title do nothing to tell a story to potential viewers who don't know this video creator.

Text that tells a story is often good and fare more likely to increase clicks and viewers than nothin at all.

Example:

[[🎉 Let's Get the Party Started with Party Animals!]]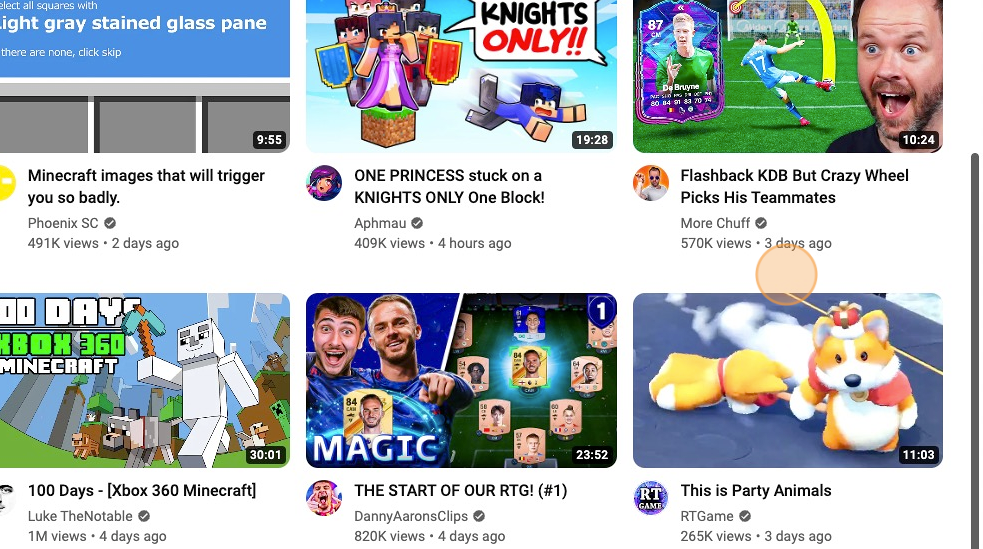 8. One Million views in 4 days! What can you say?

This YouTuber is crushing it, and a great, simple thumbnail that is in theme with the video content is 100% on target. Simple and effective.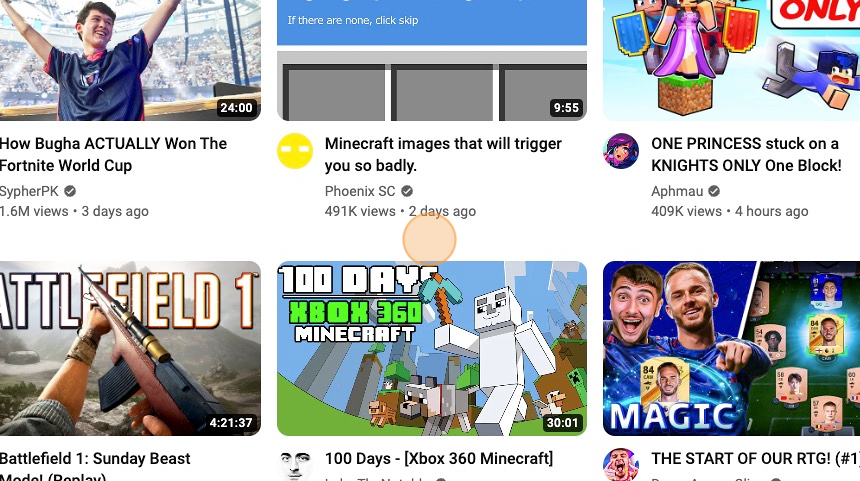 9. This is another example of a great, simple YouTube Thumbnail for Gaming. You know exactly what you are going to get when watching this video.

The creator could add additional call outs to entice more clicks, which could be as simple as adding a comment on the thumbnail about a certain action that happened in the game.

[[💥 He's not getting up from that.]]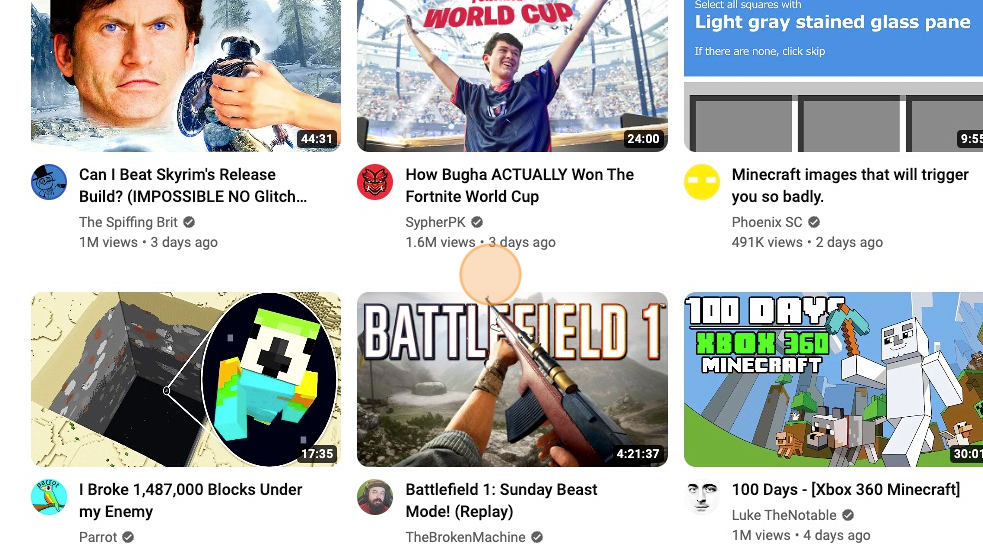 10. In combination with the title, this YouTube Thumbnails for Gaming is very effective! The potential viewer has enough information to choose if its worth watching or not and is invoked to do so by the person's face, the image of the car, and the words and numbers in the title that create interest—nailed it!

Testing an alternative thumbnail, often referred to as A/B split testing would be a good idea to see if text added to the thumbnail might add to the already impressive 4 million plus views on this creators video.

Example:

[[😮 68 Day Build Journey!]]